The EPA is an extraordinary resource that we will continue to refine and expand over time. You will have access to additional EPA content through software updates. The updates to the EPA that help you run the ProtoTRAK will be at no charge. It is a commitment to your satisfaction that you can only find in a ProtoTRAK.
Whether you need to learn something new about the control, or want to double-check yourself just to be sure, the EPA will help you keep making parts.
---
Context-Sensitive Information
The EPA will help you get the most out of your ProtoTRAK RMX. It is context-sensitive information that you access by tapping the EPA Info screen.
---
Diagrams
With EPA, you're never stuck! Diagrams will guide you through some of the more complex prompts.
---
Summary Instructions
Bulleted instructions provide you with a summary of what to do.
---
Screen Shots
Screen shots help you apply the instructions right away because they mimic what you are looking at when you needed help.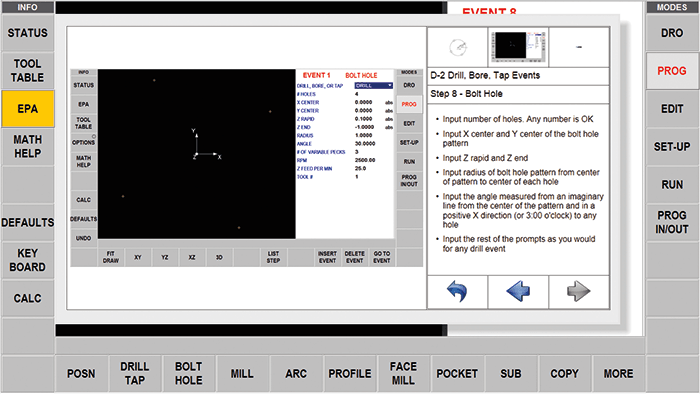 ---
Videos
On-screen videos supplement the help when nothing else will do.