Programming the ProtoTRAK RMX is simply a matter of choosing the geometry from among the canned cycles and then answering the prompts one by one. Everything is in plain language with no codes for you to memorize.
Events
Programming is a simple process of selecting the Event and then describing the geometry from print data. You may program prints or just write simple programs for single operations... it's that easy.
Tap the one you want...
---
...and fill in the prompts
---
Defaults
Defaults customize the programming to your style. The prompts will autofill with the choices you make in Defaults, making programming even faster and easier.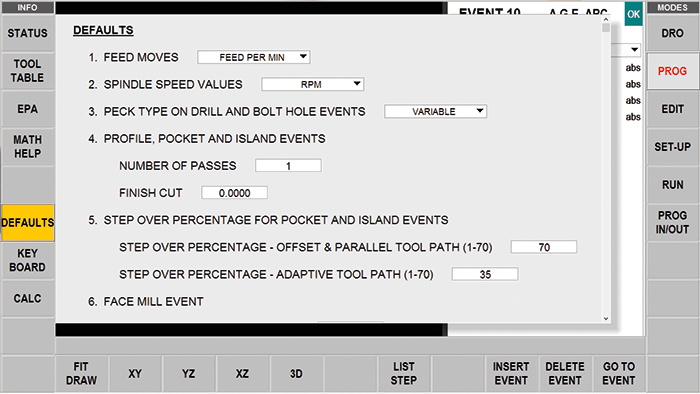 ---
Options
Tap the Options Key while programming the event and you'll have choices for how the geometry is machined.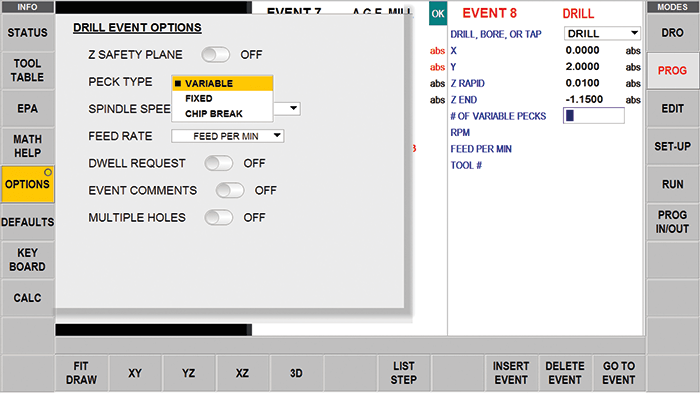 ---
Canned Cycles
There are over 25 canned cycles that make it easy to program even complex shapes right on the shop floor.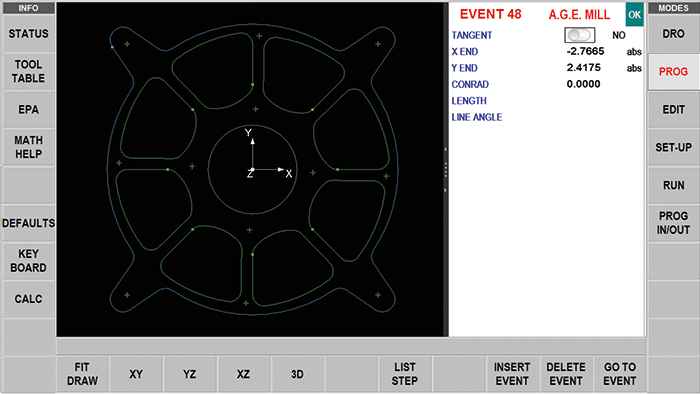 ---
Set up tools at the same time you program by one tap of the Tool Table info key.
Retain tool set ups in the Tool Library.
Changes made to a tool automatically synced to all instances of that tool.
Jog to position tools without leaving the tool table.
Program Tools always clearly demarcated to eliminate confusion.
Separate tables for Program, Library and Carousel
Highlights confirm all instances of a tool in each table.
Clear descriptions of tables and tool attributes.
Simple touch off and entry of offsets.
Videos and EPA instructions to guide you.